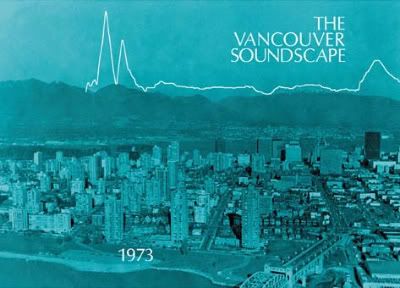 "The main purpose of the WSP's work was to document acoustic environments, both functional and dysfunctional, and to increase public awareness of the importance of the

soundscape

, particularly through individual listening sensitivity. In current terminology, the goal is to put "acoustic ecology" on the environmental agenda. However, given the importance of local action, one of the WSP's first major publications was The

Vancouver

Soundscape

, a

booklet

plus two records which appeared in 1973.
Twenty years later, we have re-issued most of the recordings on a double CD, where the second CD consists of documentary recordings and

soundscape

compositions derived from digital recordings made in

Vancouver

in the 1990s. Not only was the

Vancouver

project probably the first systematic study of the

soundscape

of a city, but the 20-year span with the follow-up project gave a unique aural portrait of the rapid evolution of the city and its

soundscape

. Such longitudinal work is rare in acoustics and noise studies, and should be encouraged in

soundscape

documentation, since both personal and cultural memory lacks the ability to track such aural changes in the environment."
More about the concept of acoustic ecology here.
a beautiful ambient composition:

The Music Of Horns And Whistles