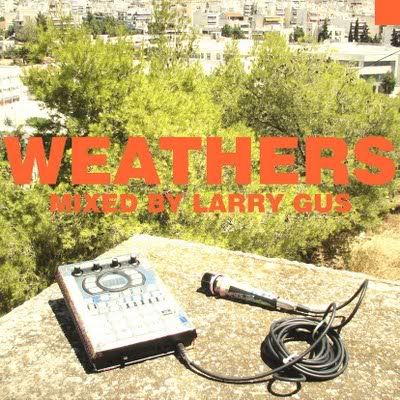 Larry Gus
left Greece today for Barcelona, to do a Master's on
"Interfaces"
- whatever that may be in the academic context of music technology. Chances are he'll have to part his beloved improvisational strains in favor of building Max/MSP patches and writing essays. I had my share of all that, although as far as Max goes, i can install it very well, and make it run. I can also uninstall it, flawlessly. Ok, i may even know what some objects do, but that's it. I prefer spending my time making music - i am sure that when i have the elaborate idea about a fucked-up sequencing process, i can just have someone else materialise it. Probably Larry, coming to think of it.
Anyway, this guy drops his first album on the Athenian-based
Cast-A-Blast
label in a bit, and his inspiration stems from listening too much Madlib and Dilla, peppered with some Animal Collective gayness. If it happens to be as good as
this promo mixtape of his,
i'm sure i'll have it on repeat for many days.
"Did you know that people probably talk more about the weather than anything else? Weather is an important part of everybody's life. It affects what we wear, what we do and where we go. So many words used to describe weather...Can you think of some?"
It's all about library cues, krautrock and the weather.