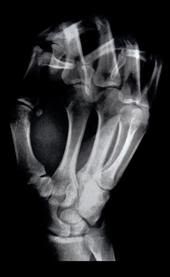 I'm not sure if i can put this down in words, but i'll try.
After having seen two or three of the so-called "krautrock" bands from back in the day perform live, i was feeling reserved about this one (and the relevance of it all) in this time and year.
What i can say about Faust is that they caught me unaware, and left me deeply moved and profoundly inspired. It was the brutal honesty and sheer timelessness of their sound that made this gig one of the best i've been in a long time. A really precious feeling, to step outside the venue and feel you've witnessed something unique that can transcend words.
You could tell they were playing without thinking, which is always a good thing - in a live situation or otherwise. Also, you could tell they don't give a fuck about anything, probably never did. Human expression in its purest form. Also, the closest i will probably ever get to crying in a live concert.
I feel i've said enough already. Just be sure to catch them next time they're around.
Faust myspace