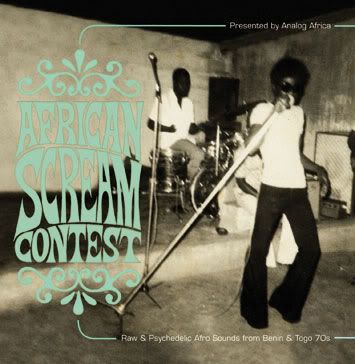 I totally forgot to post this earlier - better late than never. This record,
the African Scream Contest double LP from Honest Jon's
,
has been my playlist for almost two months now - until the Gonja Sufi bootleg compilations arrived. Well, funk is not really my thing, unless it's raw, fucked up and primal (or unless it says
Shuggie Otis
on the cover) but this release totally blew me away.
These people obviously play without thinking - resulting to the most raw, psychedelic and hooky tunes out of Africa. Listened to many afro-funk compilations, bought just this one on two lovely plates with extensive linear notes.
Presented by the great
Analog Africa.