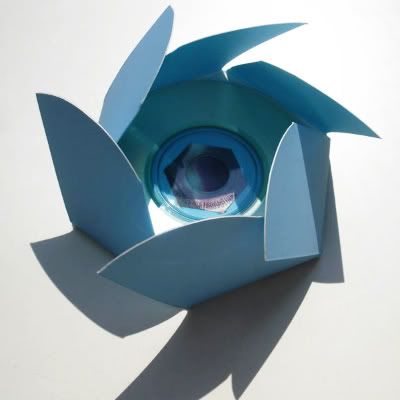 A
Geogaddi
medley. Limited edition of 10. A Solid Steel production.
Strictly Kev:
'I wanted to do something really special for this, being a big fan of the group. There was a lot of secrecy surrounding this record and I was given a copy of the album just before the release. I rushed through it in a weekend to make the deadline for the radio show so that this could be out the week it was released. As a thank you I made 10 copies in a foldout hexagon sleeve, each with a different sticker inside and a 3″ CD containing the mix.
I sent 4 to Mike & Marcus, 2 to Warp and kept 4 for myself.'
For more DJ Food greatness you can visit his
Soundcloud,
which includes
a Private Press compact mix.
His classic masterpiece 'Raiding The 20th century' can be found
here.